Our Principles
Natural environment: Our designs enhance the natural environment by restoring damaged systems, by using native plant materials, and by low impact construction solutions.
Community: Our designs bring together both neighborhood aesthetic and culture while creating opportunities in the landscapes that allow people to come together.
Education: Our designs provide opportunities for our clients to learn about natural systems, native plantings, and their environmental footprint. We will also educated ourselves with each project we take on, learning how to improve our methods of construction and the most efficient plant material for the site we are designing.

Landscape Design & Planning
Our comprehensive planning and design services offer innovative landscaping solutions for residential and commercial clients..

Stormwater Management
Help prevent flooding and decrease local water pollution levels with effective and attractive landscaping techniques.

Pathways & Patios
These areas will help to define your landscape, provide access to your yard, and offer a comfortable place to relax or entertain.

Native Landscaping
Work with the nature- instead of against it- and everyone benefits.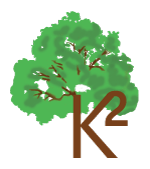 Portfolio
Check out all of our work throughout the metro area.  See anything you recognize?

3D Visualization
Our visualization technique for creating images, diagrams, or animations to complete your design.

Retaining Walls
A well-designed retaining wall will enhance the overall appearance of your landscaping and provide essential soil and rock retention.