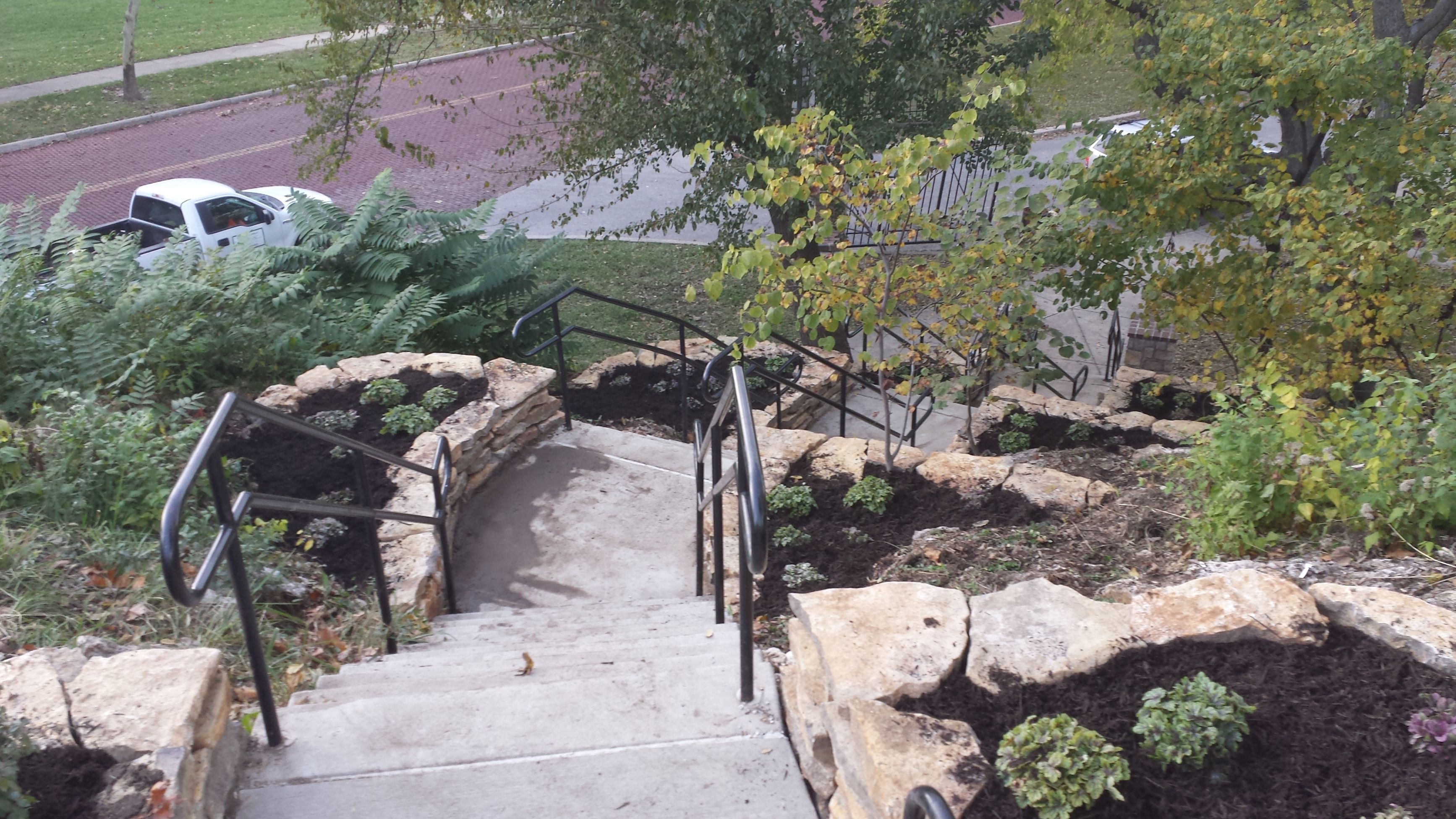 Retaining Walls
A well-designed retaining wall will enhance the overall appearance of your landscaping and provide essential soil and rock retention.
There are many different types of retaining walls, and a wide variety of materials to choose from. If you have a steep area in your yard that needs to be contained, or if you're looking to add a strong structural element, K² Landscapes can design and install a retaining wall that suits the design and structure of your landscaping. See examples of our retaining wall projects below.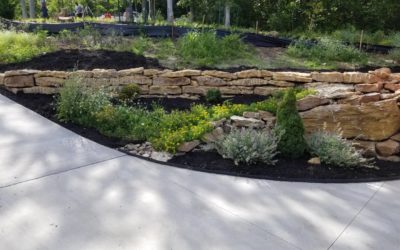 This homeowner had a backyard that had several issues they wanted to be resolved. The issues included lack of privacy, flooding, lack of visual interest and wanted a more usable space. The solution included reusing the existing decorative gravel in the backyard for a dry creek bed that includes a wood bridge to cross over to direct the stormwater. A new brick pathway that connects the detached garage and patio area reused the existing bricks that were buried on site. A new wood fence provides the privacy and a new flatten gravel area with a structural grid underneath allows the homeowner to expand their patio space. The next phase will include native plantings.