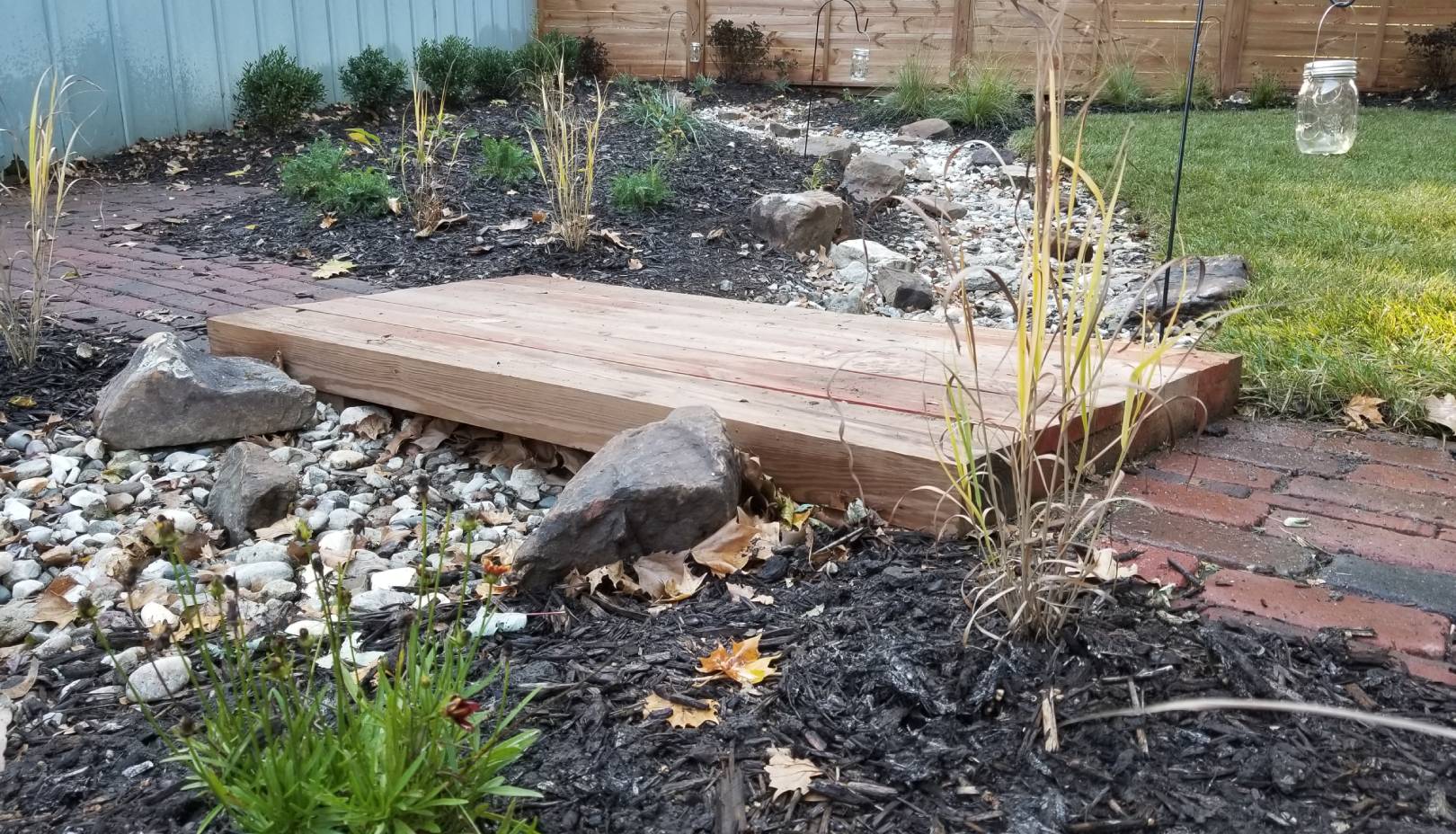 Stormwater Management
Help prevent flooding and decrease local water pollution levels with effective and attractive landscaping techniques.
Stormwater management can include many different practices, but the main goal is to redirect the flow of water and use it beneficially. Effective stormwater management can help to prevent flooding, filter pollutants, and beautify the neighborhood. K² Landscapes incorporates the use of native plants, permeable pavements, bioswales and rain gardens to create successful stormwater management solutions. See examples of our creative stormwater management designs below.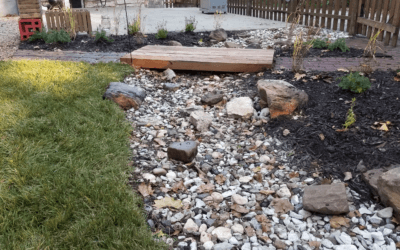 This homeowner had a backyard that had several issues they wanted to be resolved. The issues included lack of privacy, flooding, lack of visual interest and wanted a more usable space. The solution included reusing the existing decorative gravel in the backyard for a dry creek bed that includes a wood bridge to cross over to direct the stormwater. A new brick pathway that connects the detached garage and patio area reused the existing bricks that were buried on site. A new wood fence provides the privacy and a new flatten gravel area with a structural grid underneath allows the homeowner to expand their patio space. The next phase will include native plantings.