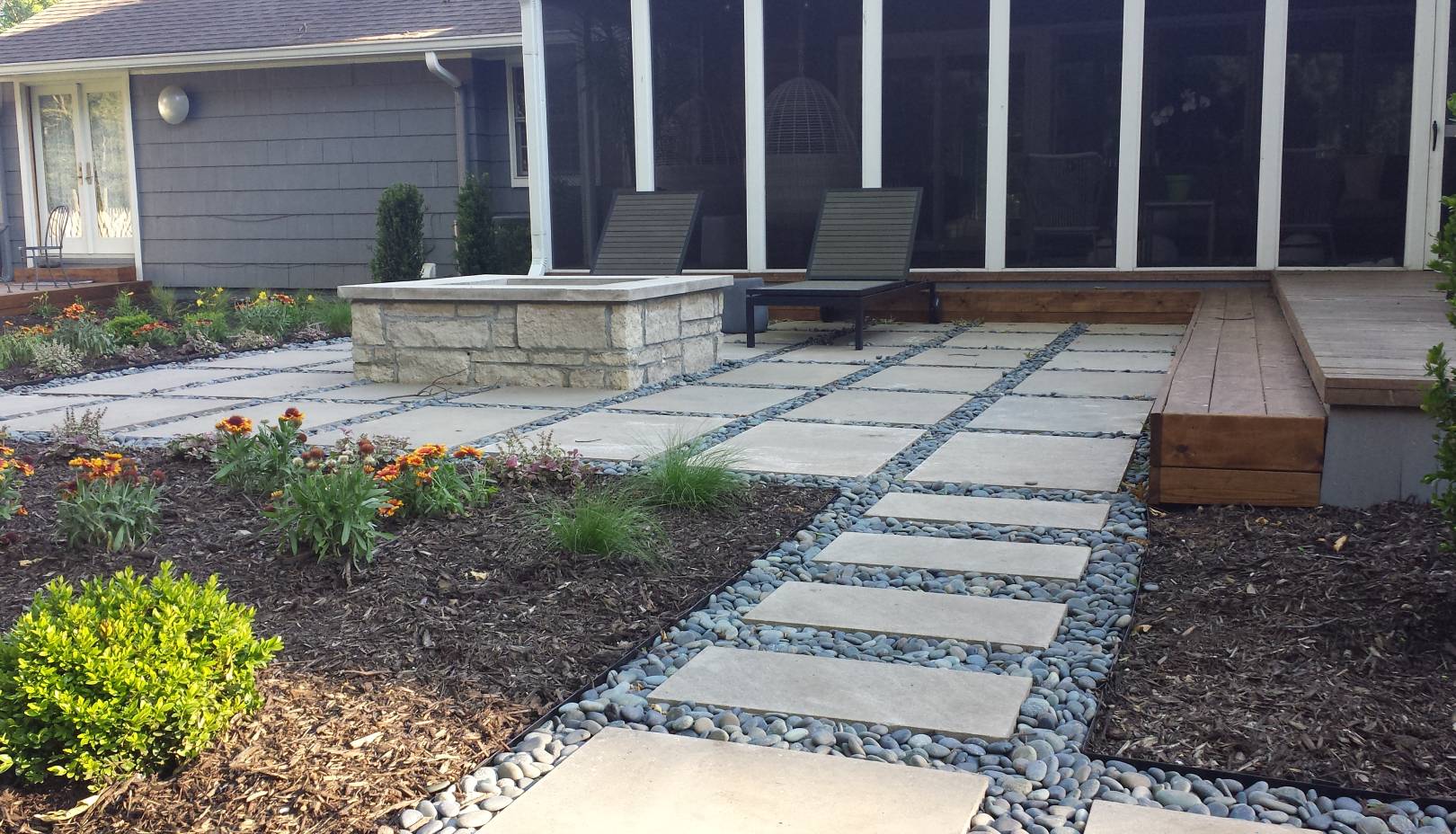 Pathways & Patios
These areas will help to define your landscape, provide access to your yard, and offer a comfortable place to relax or entertain.
K² Landscapes offers more than just planting and planning. We are also experienced in designing and installing beautiful pathways and patios for your landscape. From stone to brick pavers, we will create walkways, and seating areas that are designed to act as a natural extension of your home and landscaping. From traditional, to modern, to contemporary, these elements will add beauty and utility to your outdoor space.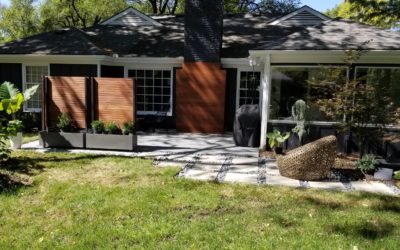 This homeowner had a backyard that had several issues they wanted to be resolved. The issues included lack of privacy, flooding, lack of visual interest and wanted a more usable space. The solution included reusing the existing decorative gravel in the backyard for a dry creek bed that includes a wood bridge to cross over to direct the stormwater. A new brick pathway that connects the detached garage and patio area reused the existing bricks that were buried on site. A new wood fence provides the privacy and a new flatten gravel area with a structural grid underneath allows the homeowner to expand their patio space. The next phase will include native plantings.